The most absorbent fitted diaper!
medium 5-9 kg
This fitted diaper is a combination of as many as 4 materials that make it leak-proof, super absorbent and keep your baby's skin dry!
The main part is made of bamboo with an addition of cotton (80% + 20%).
EVO, hidden under the bamboo, is a thin and very absorbent material.
The pocket, which is the inside layer of the diaper, is a microfleece that will keep your child's skin dry, even throughout the night
The long insert is also made bamboo/cotton with EVO hidden inside
And finally, the PUL panel on the outer side, which makes the diaper more leak-proof
Nice? Sure! And how absorbent! :)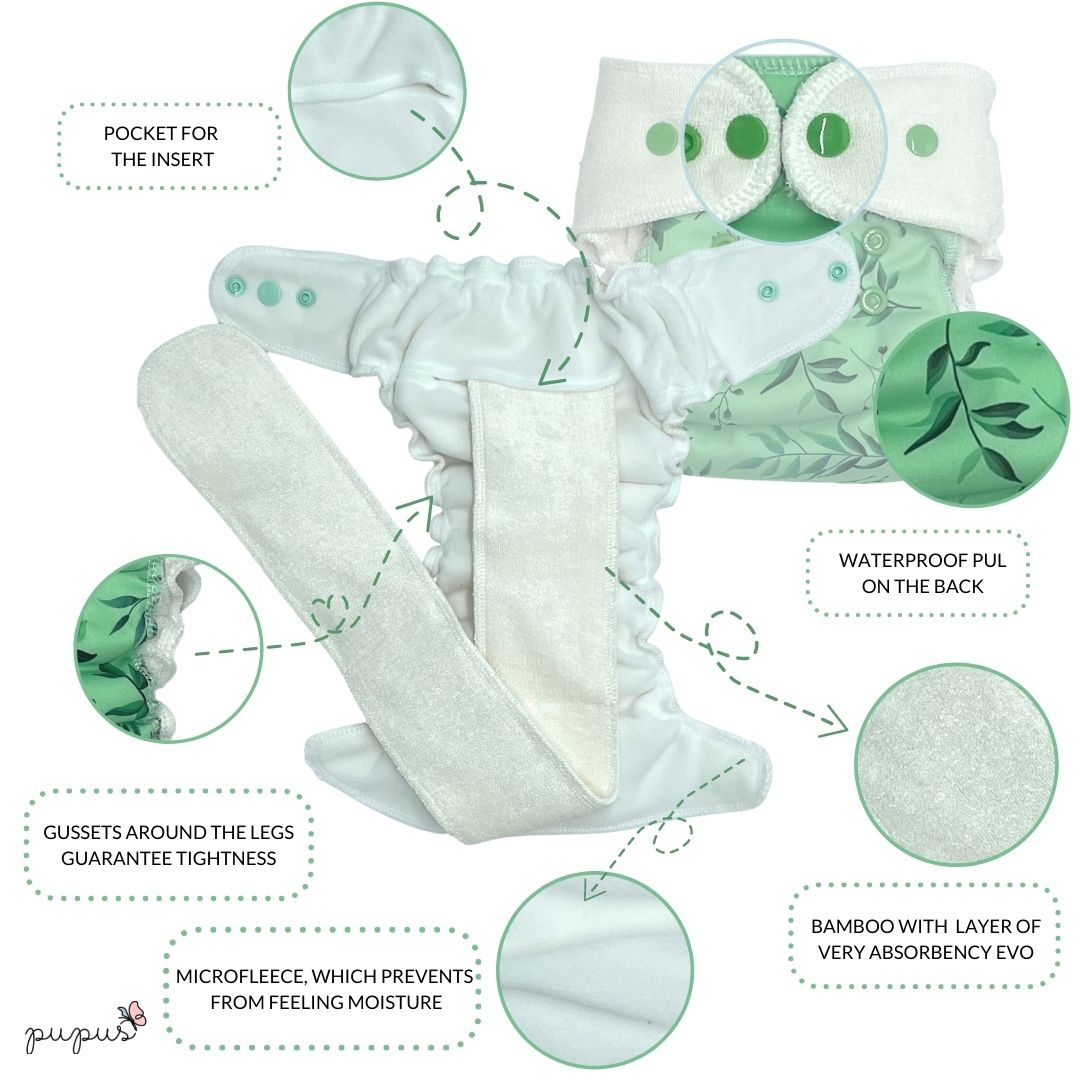 Due to the high absorbency, this fitted diaper will take longer to dry, so we recommend drying it on a radiator (so that the PUL does not touch the radiator), in a tumble dryer (delicate program) or in the sun and breeze.
All materials were produced in Poland and have Oeko Tex certificates.
width between legs: 13cm,
Belly circumference from 28 cm to 42 cm
Length without stretching the elastic bands: 31 cm
Fitted diapers need diaper cover not to leak. Our covers with elastic piping will fit perfectly. Check also our pull-ups which are even better and more comfortable for the child.
On hot days, your baby can wear only the fitted diaper, without a cover.
Zapisz