Washing cloth menstrual pads
2022-05-25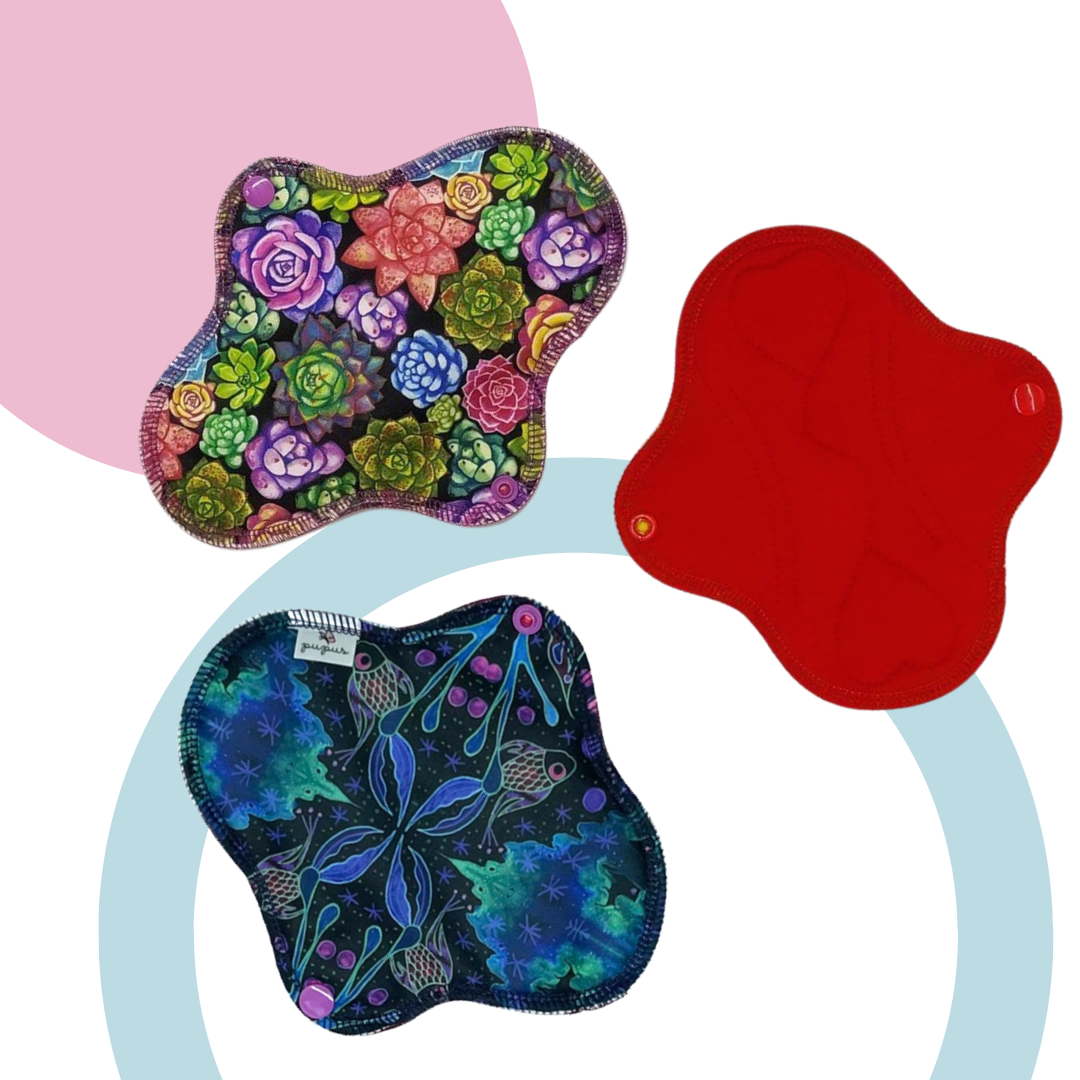 Washing dirty pads is not that difficult, but it is worth doing it properly to enjoy clean and leak-proof pads for a long time.
1. After use, rinse the pads under the tap and put it in an airtight bag. Store in a cool place. Remember that in hot weather you have to rinse them really well. You can also rinse all pads from one day in the washing machine (rinsing program) before the main wash.
2. If there are stubborn stains on the sanitary napkin, sprinkle it with hydrogen peroxide before turning on the main washing cycle and the stains will disappear :)
3. You can wash your sanitary pads with other dark clothes using your normal detergent. Remember that the washing temperature should not exceed 60 degrees Celsius. If you wash at 40 degrees, add a diaper disinfectant, eg Nappy Fresh, Igienizzante Bucato (available in our store).
4. To dry the pads, you can put them in a tumble dryer or let them dry. If you choose the dryer option, set the gentlest cycle to avoid damaging the waterproof layer. We recommend the sun, although it can also make the red fabric a little faded.
A few tips:
wear sanitary pads with tight fitting underwear to keep them from slipping and leaking
Reusable pads are often more absorbent than disposable pads, but still need to be changed regularly
Carry a small PUL bag with you to store your pads safely out of the house
if you have had a vaginal infection, the pads should be soaked for half an hour in a solution: a tablespoon of bleach in 2 liters of water