Which cloth diapers should I choose?
2023-02-14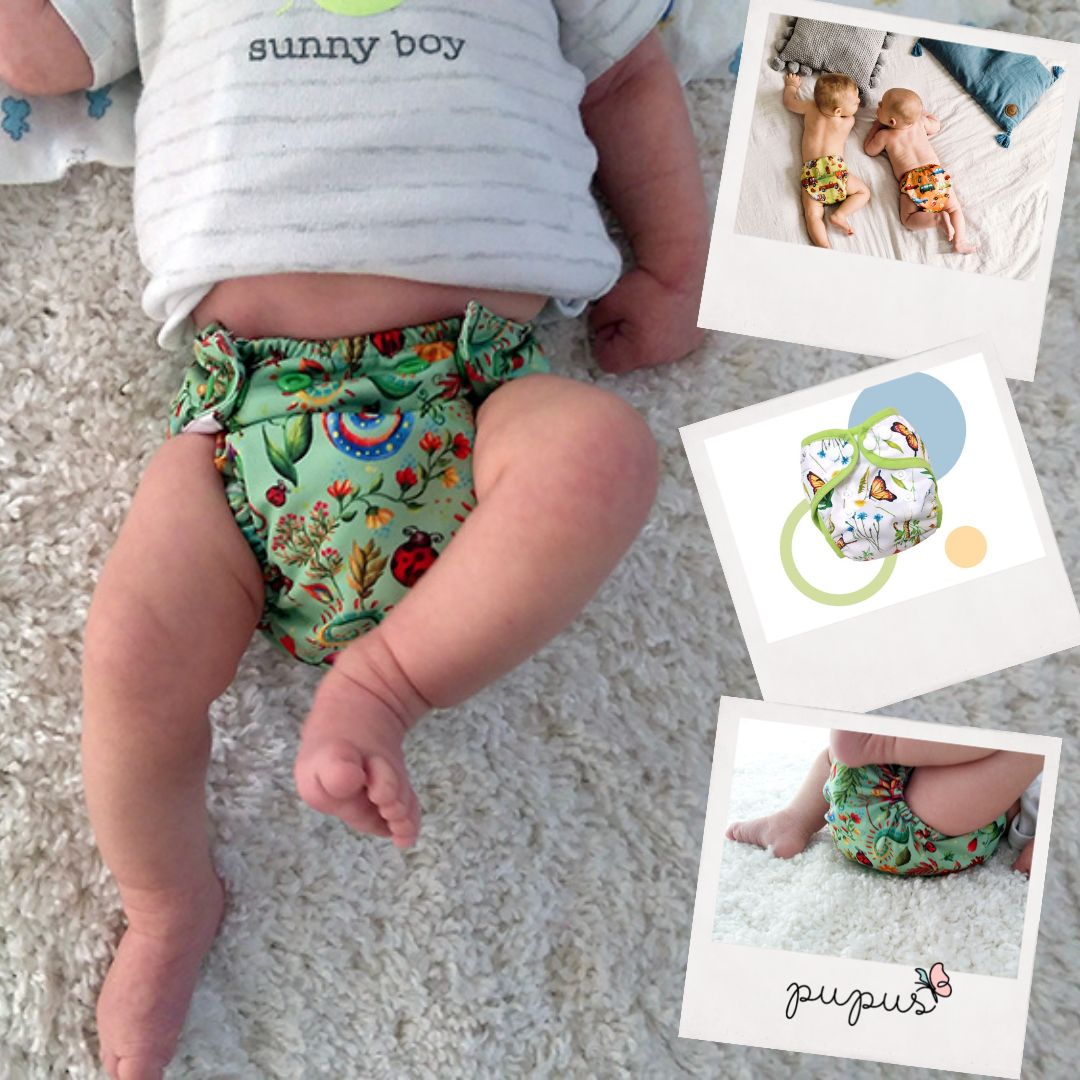 Confusion - this feeling often accompanies people exploring the topic of reusable diapers. Why? Many people perceive reusable diapers the way our grandmothers or mothers told us about them: piles of flat terry diapers plus a waterproof oilcloth. However, when we start to explore the topic of reusable diapers, it turns out that the assortment is much larger than just flats. The range of diapers is huge. Let's look for the answer to the question: reusable diapers - which one to choose?
Reusable diaper - modernity worthy of the 21st century
Let's start from the beginning - a reusable diaper consists of 2 basic elements: absorbent layer inside, i.e. the reusable insert or fitted diaper, and a waterproof layer on the outside. This waterproof layer is commonly called a diaper, but in fact - "diapers" is a general name. Due to the workmanship, the number of layers and the method of sewing, we distinguish in this group:
a cover: which is sewn only from a waterproof layer,
a pocket: in which the sewing of the waterproof layer and the layer of e.g. microfleece creates a pocket in which the absorbent insert is placed;
pull-ups that don't have any fasteners and you just pull them up like regular underwear 
AIO (All-in-one) diaper: a reusable diaper in which the absorbent insert is permanently sewn to the waterproof layer.
Apart from AIO, all diapers need to be matched with an INSERT. The inserts differ in thickness, absorbency, material from which they are made, size and finally price. A detailed comparison of the inserts in terms of their features has been collected in the table: https://pupus.pl/eng_m_CLOTH-DIAPERS_ABSORBENT-PARTS_INSERTS-705.html
We wrote more about the inserts in the article: https://pupus.pl/Diaper-inserts-comparison-blog-eng-1501745475.html
Reusable diapers - which one to choose?
Firstly: who are you buying for?
Reusable diapers - both covers and pockets are divided into 3 sizes:
the smallest - for a newborn and a child weighing up to 7 kg;
universal - so-called One Size, i.e. for children from approx. 4 kg to 16 kg;
XL - for children from 15 to 22 kg
When choosing a diaper, consider the weight and physique of your baby. For a newborn, the recommended diapers are in the smallest size, for an infant up to about 2 years of age - one size diapers, and for an older child - XL size.
Secondly: the budget
Size already chosen, now it's time to think about how much you want to spend on diapers? If economy is not a priority for you, pocket diapers or AIOs will probably be the most comfortable, because they are the easiest to put on, even by inexperienced grandma or nanny. However, if you focus on limiting expenses, choose covers or pull-ups (approx. 4 pcs are enough) plus inserts. Of course, you need to have more inserts, usually at least 20 pcs.
Use the ready set
At Pupus, we offer ready-made starter kits in various options. By purchasing such a set, you will have the opportunity to test different solutions. Among them you will surely find your favorite system. Then you can complete your stash with extra diapers. The set includes diapers and inserts with different absorbency and different uses. Some are better during the day with frequent diaper changes (e.g. cover + short insert), and others will be perfect at night or on a long walk.
Among fans of reusable diapers there are those who like covers and fans of pockets, those who collect diaper patterns, and those for whom minimalism is the priority. For some people, the most important thing is the speed of drying diapers, for others, Velcro fasteners. For some, the most important thing is the price, for others the design. There is no one-size-fits-all solution because everyone wants something different.
The most important thing is that diapers are fun for you! The only rule you need to remember is that the 1) you need absorbent part and 2) you need a waterproof part :) Obviously - otherwise the whole clothes will be wet. And besides that, you can freely mix inserts, covers, pull-ups and pockets. Everything will work!
And what do our clients choose?
Martha
I like the pockets the most, mainly because of their ease of use, not so much for me (although it is also appreciated), but for people who only take care of the child from time to time. The pocket diaper, in my opinion, resembles the handling of a disposable diaper the most. It is easy to put it on the child, and after the child does his thing, we take off the diaper, throw it into the basket for dirt, and put on a new one.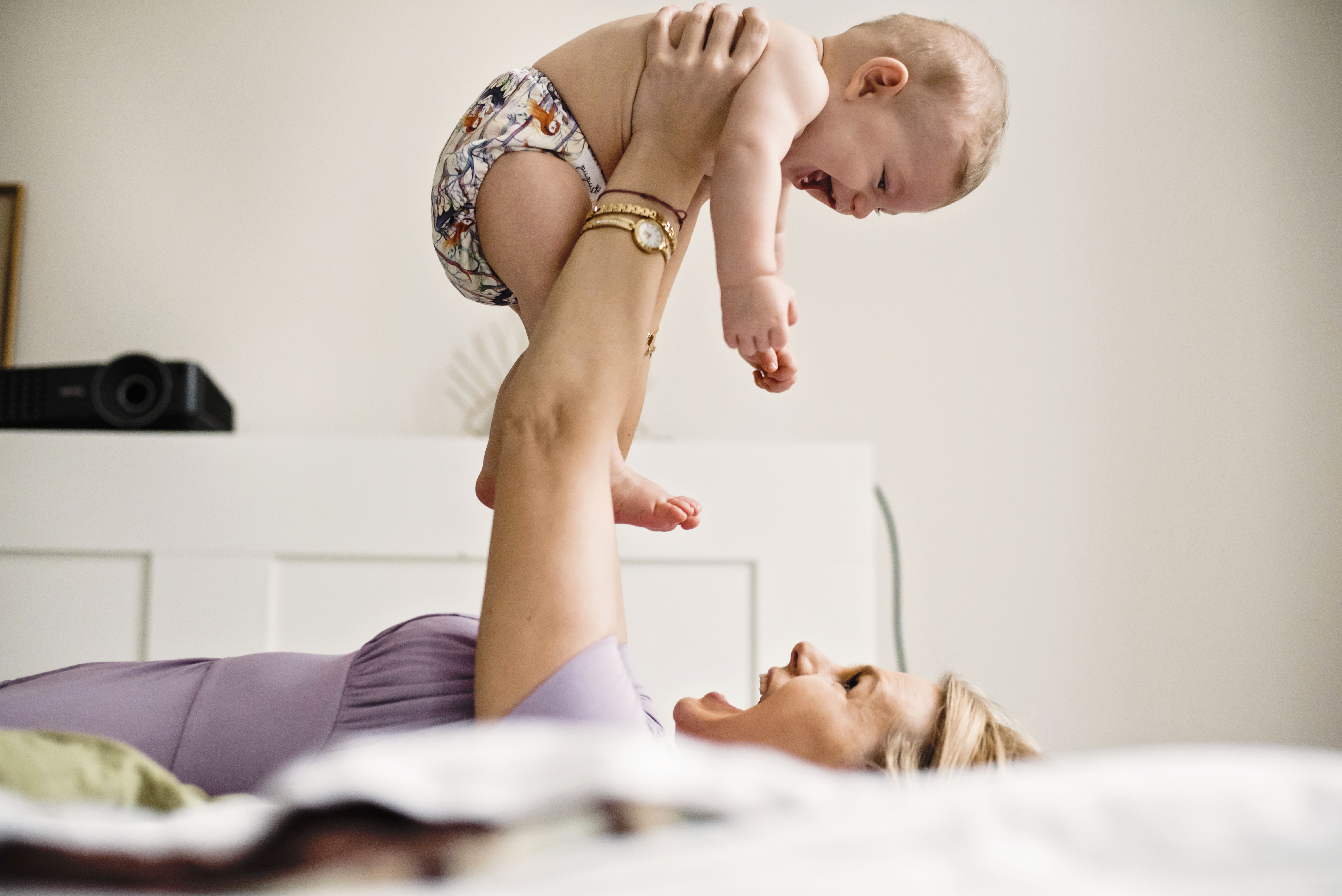 Sylvia
Ever since I discovered the pull-ups, I'm a huge fan of them. These are diapers without any elastics or buttons, which makes them the most delicate for my child, although they are a bit more difficult to put on. We use fitted diapers inside. This option even lasts all night!
Caroline
Our favorite system is a cover plus long natural, bamboo-cotton insert. The inserts are very absorbent and I don't have to wash the cover every time, so I didn't have to buy so many. At night and for going out, instead of inserts, I use fitted diapers with a PUL panel and microfleece inside, thanks to which the child has a dry diaper for a long time. I love Pupus diapers!
And what are your preferences